E-Safety
It is very important that you ensure that you are always safe when online.
Please visit resources below to support you in staying safe online.
Please remember to stay SMART. If you are ever unsure please ask a TRUSTED adult for advice or support.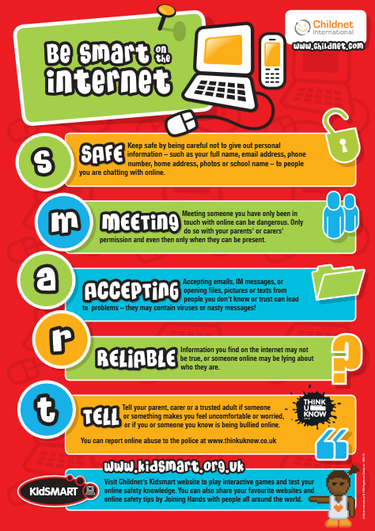 We found all out lots of information about keeping safe online in our House Team Event in November 2022.
BBC Own it - Video mapping the journey of a photograph after you post it to a public social media account. Where will it end up?