Eco Team
Eco Team 2022-23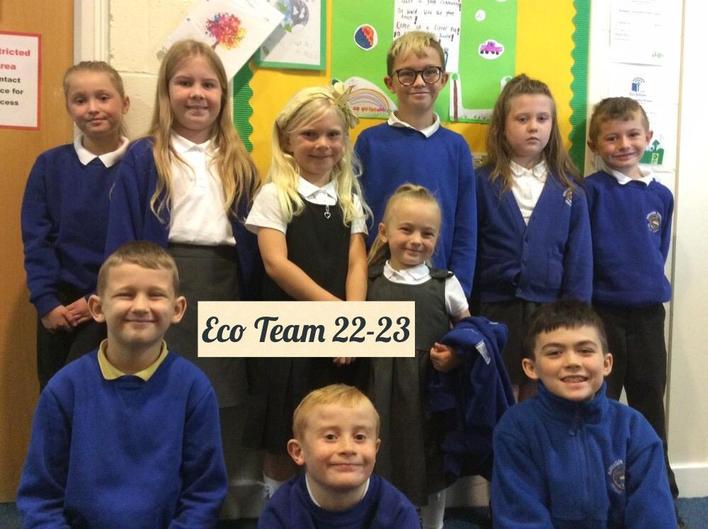 Green Flag 2020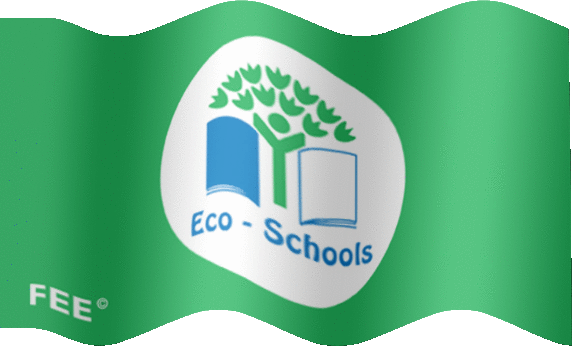 I am delighted to say that following our woodland area project and our ongoing work linked to environmental issues and sustainability, we have been successful with our ECO School Green Flag reapplication and we have been awarded the flag for a further 2 years. The assessor said 'I would also like to take this opportunity to say thank you for continuing to work on your Eco-Schools Green Flag during these unprecedented times – it is a true reflection of your schools determination to make a real difference.'
Woohoo! Well done to everyone and thank you for your hard work!!
Our new Eco team members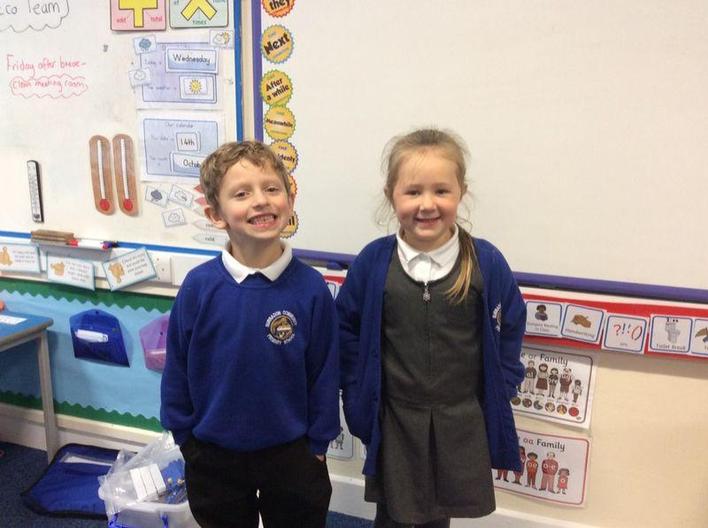 Welcome back to the (slightly different) school year 20-21! As we did not have the chance to finish our projects we will be keeping the same Eco Team but adding 2 wonderful children from year 2...A fantastic addition :)
Meet the Team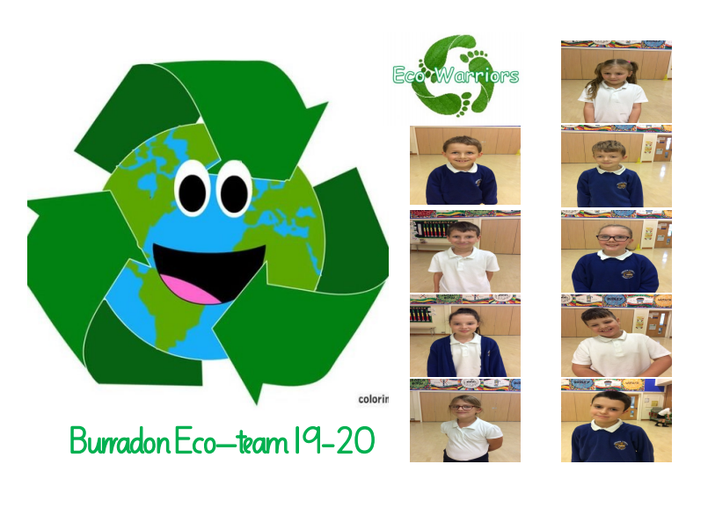 Welcome to Eco Team
This year we have elected our new Eco-team and they are super keen to get started. We had our first meeting in November and they had so many ideas on how we can become an even better Eco-school. We will soon be carrying out our Eco-Review and continuing to work on our action plan over the coming months.
Last year we were so pleased to be awarded the Green Flag Award...Again. So, well done to the Eco-team and everyone that made it possible for us to achieve.
Miss Arkley will be leading the Eco-team this year and we already have some projects that are underway.
We will be focussing on the following five areas:
Biodiversity
School Grounds
Litter
Healthy Living
Transport
We look forward to updating you as our projects develop.
Find out more about The Eco-School programme and the organisation behind it (Keep Britain Tidy)
https://www.eco-schools.org.uk/
http://www.keepbritaintidy.org/
Burradon Eco-Code